On behalf of M&T Bank we would like to take the opportunity to thank you for the dedication that your staff has shown in our construction business dealings. Now that King construction has completed several of our local projects, we have added your name to our list of elite preferred contractors who perform most of our work. The expert knowledge, hard work, and routine have enabled us to turn our vision into a reality. King Construction looked after every detail and presented us with a perfect finished product.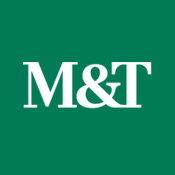 Christopher Deluca, M&T Bank
Haris Rebar had the pleasure of working with King Construction on our recent office renovation. We were able to convert an existing maintenance structure built in the early 1900s and convert it to the modern and spacious office space we are using today. Despite many challenges including architectural errors, unexpected existing conditions and numerous design changes King was a willing partner to help us obtain the much need renovations. Thank you King for a job well done.
Matthew Hauf, Harris Rebar
King Construction Inc. recently completed our newest Dairy Queen Restaurant in La Plata, MD. We wish to take the opportunity to recognize King for its efforts and handling of the numerous tasks associated with a fast food restaurant. King battled the winter weather and delivered a quality project, on time and under budget.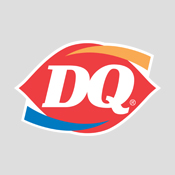 Sunil Shrestha, Franchisee DQ Gill & Chill
King just completed construction of our new offices in Hunt Valley. Despite a very tight timetable, they were able to meet deadlines and manage a complex and difficult project with a professional attitude. Moreover, they were very accessible after the construction was complete for miscellaneous needs we had.

Kit Rintelmenn, CorVel Corporation
The effort put forth by your employees was commendable. They were professional, diligent and cooperative. Please take some time from what I know is a busy schedule and thank your personnel for a job well done. You must take great pride in having such a capable team.
Jesse Jones, Sotech Inc.
King Construction has done a great job on our warehouse renovation. We are very happy with the results. Your on site foreman was great in dealing with the county inspectors as well as coordinating all the work around the tenants that were already using some of the space. This 120,000 square foot building is not a small job and you handled it all with ease. Thanks again for all of the hard work.

Gus Pappas, Pete Pappas and Sons Inc.
We would like to thank King Construction for working hard in getting us in on time and within budget while producing quality workmanship. We appreciate how hard your team worked and how they handled our tight timeline from choosing materials to helping us work through our design changes.
Linda Fotheringill, Washington & West, LLC
As you know, as in many businesses, you are only as good as your last performance. Your last performance was exceptional, on budget and on time. Your staff worked hard in hand with myself to get through the obstacles with the various government agencies and physical unknowns.
Kenneth Jones, 1st Mariner Bank